Corporate events: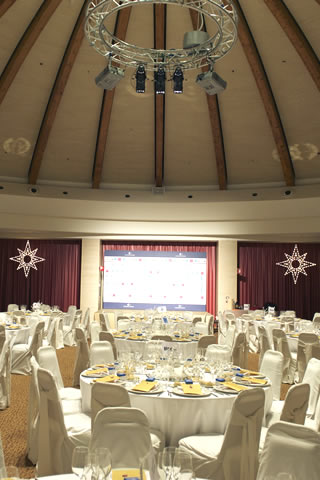 WE INVITE YOU TO EXPERIENCE THE MAGIC OF ITALY IN COMFORT, LUXURY AND STYLE !
We design and plan bespoke intimate or large scale corporate events. Thanks to our network of top level partners we can offer you the perfect choice of the most exclusive venues, excellent catering in cooperation with Michelin star rated Chefs and extraordinary entertainment.
We make a selection of the most exciting events taking place in Italy during each month in the field of art, music, sports and gastronomy .This means our offer varies every month and we can provide you with fresh ideas and expert advice on the best and most fashionable venues and activities so that your guests can relax and enjoy Italy at its best.
Our ideas are great for company anniversaries, presentations, meetings and product
launches –whenever you wish your guests to feel pampered and well cared for.
What can we offer:
Ideas for theme events
Location finding
Catering
Entertainment (live music and shows)
Flower arrangements
Photography + CD-DVD
Gala dinners
Private transportation
Hotel bookings
Cooking classes with Michelin star rated chefs in various locations
Visit to private palaces, gardens and top level private art collections accompanied by an art historian with the possibility to be welcomed by the owners
Exclusive experiences like private dinners and music events inside major art galleries and museums
Wine and food tastings at extraordinary award- winning wine estates owned by descendants of noble families

IN – ITALY S.r.l. Via A. Boito, 8 20121 Milano (Mi) – Italy C.F/P.IVA 07036090962 Tel: +39 0331 776211 • e-mail: info@italyevents5stars.com • Privacy & Cookie Policy