Private events: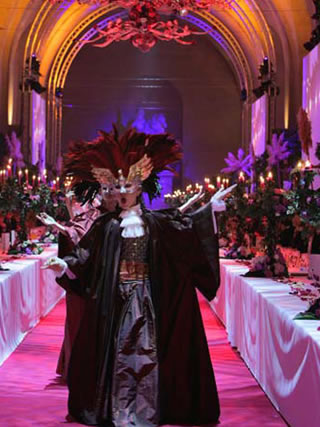 WE INVITE YOU TO EXPERIENCE THE MAGIC OF ITALY IN COMFORT, LUXURY AND STYLE !
For a memorable anniversary , birthday or family gathering , you may select your preferred destination and we will provide the perfect venue , choose a premium catering company or a Michel star rated Chef , and your preferred entertainment (among a wide choice of live music and shows).
We plan your event and offer great activities and excursions according to your interests in the field of art, music, sports, Wine & Food.
We can arrange theme parties and private dinners in exceptional locations such as the terrace of a 13th century old elegant palace overlooking Florence or a privately owned island in Venice.
What can we offer:
Ideas for theme events
Location finding
Catering
Entertainment (live music and shows)
Flower arrangements
Photography + CD-DVD
Gala dinners
Private transportation
Hotel bookings
Cooking classes with Michelin star rated chefs in various locations
Exclusive experiences like private dinners and music events inside major art galleries and museums
Wine and food tastings at extraordinary award- winning wine estates owned by descendants of noble families

IN – ITALY S.r.l. Via A. Boito, 8 20121 Milano (Mi) – Italy C.F/P.IVA 07036090962 Tel: +39 0331 776211 • e-mail: info@italyevents5stars.com • Privacy & Cookie Policy